Your dog can accompany you on El Camino de Santiago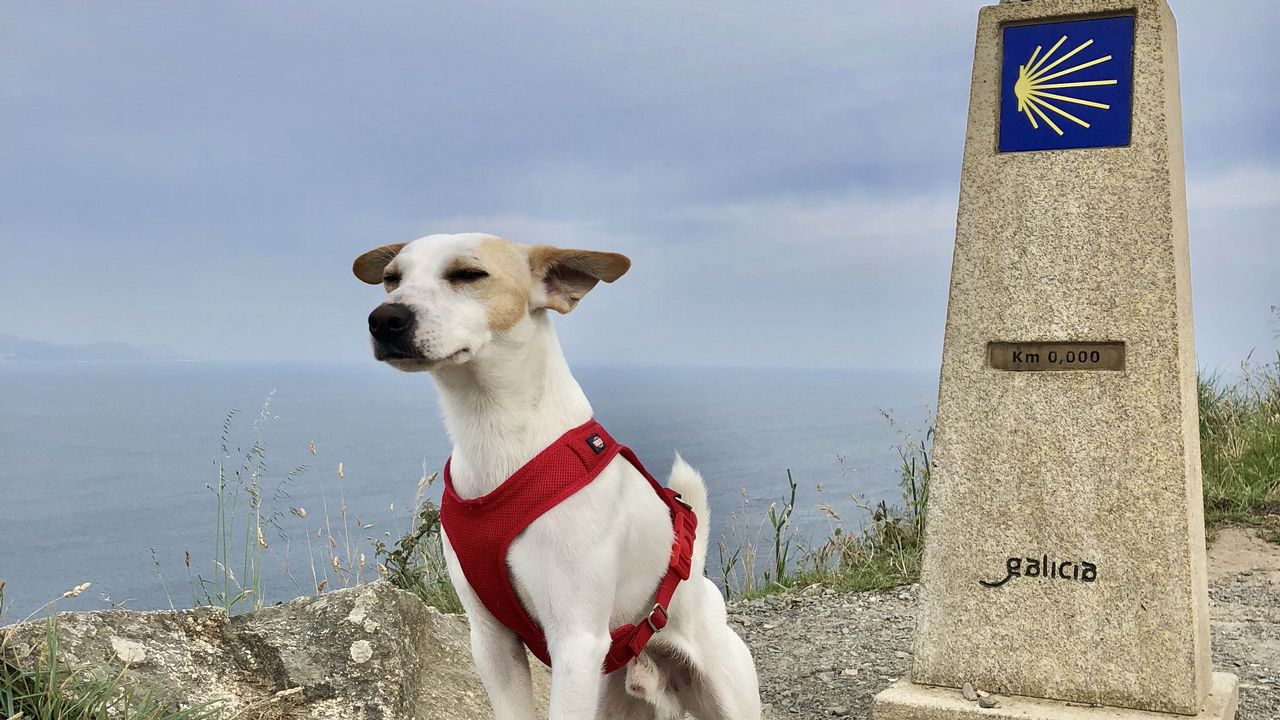 Make your way with your faithful friend Santiago has become greater tendency among pilgrims. Notes the requirements and expectations so that both can enjoy this experience with minimum inconvenience.
Having the company of a dog is an interesting proposal, but consider the pros and cons before you take your pet with you to make this trip, as it can be challenging even for some people. The intention is not to discourage you or declines the idea, but you have to expand a little issue because they are more demanding and responsibilities for you.
Forecasts for your pet
Physical training
If your dog is not ready for long walks, seeks to add it to your preparation routine before performing the Way. This will help you increase your physical strength and create routines rest for your pet.
medical certificates
You must give all veterinary examinations, to make sure your pet can make this journey with you. In addition, to walk the path you need to have some mandatory requirements for your dog can do. These include documentation of rabies vaccine and is properly identified by microchip.
Feeding
You should consider the additional weight involved bringing food to your friend stays in optimum condition during its passage by the Camino de Santiago. Get used to give more food to what is used and includes canned or leftover your food.
There are folding feeders that can serve them a lot and you can have it on the outside of the backpack to have on hand always.
First aid kit
You must safeguard the health and welfare of your partner, recalls make room for their creams, Vaseline and some other remedy to disinfect. If you need something else tries to check with your veterinarian.
What is the best route to do with my dog?
Here all arrows point to the French Way, for being the busiest and having as many hostels where you can stay with your dog, but most of these are private.
If you decided to make way, the best friendly and good receptivity for your canine companion is Sarria route.
Think about the comfort of your dog as if it were yours
Carries an additional mat for your dog, It will be more efficient than its usual blanket, protecting it from the cold and damp night. If you have to sleep outside, tries to keep warm with some insulating clothing.
Complete the Camino de Santiago accompanied should be a rewarding feeling. Well prepared and plan ahead for your pet and you may be able to enjoy the experience of the Way.
Did you liked our post?
Please, Rate this article estrellitas
Your opinion matters to us!