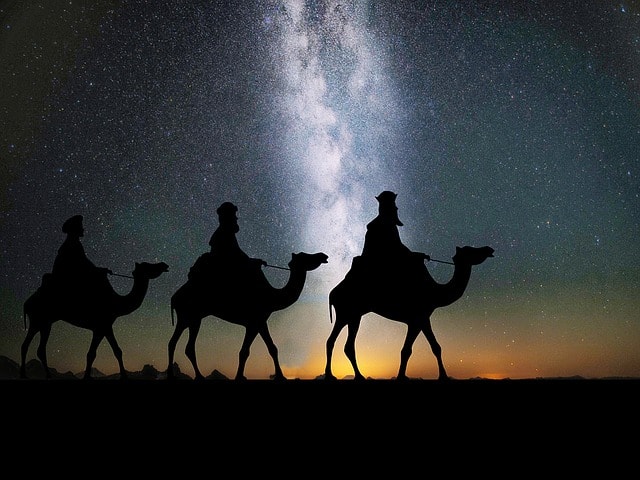 For many, Christmas is a time of unity and solidarity with the family and loved ones. For others, It is a good opportunity to do something out of the routine taking advantage of the holiday season to embark on an incredible experience to make the Road to Santiago.
Decide to go either route during the holiday season is a pretty big challenge, due to low temperatures and little traffic routes found by the low presence pilgrim. Nevertheless, It is a unique and wonderful opportunity to make this pilgrimage.
To help you in this adventure we have put together some tips to make way for Christmas:
Check shelters that serve in Christmas
As we mentioned at the beginning, It is a season where most people looking to spend the holidays with family and this does not exclude those in charge of shelters, so you will have the task to call ahead to ensure that shelters or refuges for pilgrims will be with the doors open as many close temporarily for the period.
Think carefully about the route you going to do
During the days of December, especially nights are usually very cold so it is common to see little influx of pilgrims or lonely routes, Ideally route to head for greater presence of shelters.
Prepare your body properly
Whenever you want to walk the Way, no matter what time, it is always advisable to take some time 2 a 3 months before the trip to train the body and thus be in excellent physical condition. Nevertheless, with the requirements of the climate during Christmas, the level of difficulty is greater, That is why when physical preparation must try harder, taking into account the cold and snow.
Condition your backpack to get ready for the cold
It is extremely important that you include your winter clothes together with appropriate shoes for the occasion, and a good windbreaker. Additionally, do not forget a first aid kit and extra battery for your mobile phone.
While doing this tour during Christmas has a higher level of difficulty you have in other seasons of the year, also it has a special charm. Solitude and silence of the roads are the ideal companion for self-discovery and reflection.
To make sure your trip is successful and you can enjoy to the fullest, You must be careful when planning every detail, so you can easily solve any unforeseen.
Did you liked our post?
Please, Rate this article estrellitas
Your opinion matters to us!