Phrases and sayings about the Camino de Santiago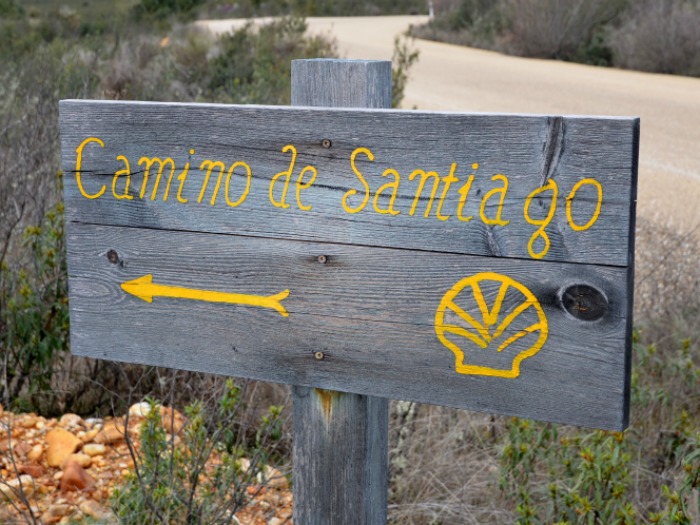 The Camino de Santiago can live an extraordinary experience for those who dare to explore its mythical routes, to change your life completely. Regardless of the reasons that lead you to undertake this journey, always you come out enriched after the experiences with which you find yourself.
Not surprising then, artists, poets, painters, and filmmakers have sought to capture through his art his thoughts, ideas and feelings about the experience.
If you are thinking about embarking on this adventure, we tell you the best quotes on the Way to find inspiration:
Phrases pilgrims
I share some famous or not famous quotes, but if enough genuine and that capture the emotion and think of many pilgrims who have traveled different roads leading to the city of Santiago de Compostela.
"Pilgrim is anyone who has a free spirit, a light luggage, one caring soul, … and spontaneously follows the path of your dreams". (Juan)
"Have ye noticed the glow of happiness that has the look of a pilgrim?" (luismi)
"… Pilgrimage is not only walk and walk through unknown lands to a shrine, better it makes every day that you walk. … The road is not a race. Por eso: "do not run, walk"(Salvador)
"El Camino serves to learn to be with oneself" (Juan)
"Make your way past the beauty of its landscapes, their energy, their spirituality, the warmth and hospitality of Galician, It allows us to discover all that inner strength that we all have, open our minds and our hearts to start the path to a better quality of life" (Teresa Márquez)
"Up at dawn, Cebreiro, rain and fog, after spending a sleepless night foundering between snoring, … and be happy … It is truly heroic" (Juan)
Sayings about the Way
Through the centuries of stories along the way there are some phrases that have become popular among pilgrims and inhabitants of different localities, to the point of becoming traditional proverbs and phrases.
"Good wine revives the pilgrim"
"The Way gives more than it receives"
"Santiago's road: both the lame walk and healthy "
"The road does not beat around, we live "
"The miracle of the Camino is that magic becomes normal things"
"The road starts at the door of your house"
In many cases, the words fall short when describing emotions and experiences as rich as those found on the Way. But there is no doubt that these phrases are able to represent very well the feeling pilgrim during his tour.
Did you liked our post?
Please, Rate this article estrellitas
Your opinion matters to us!