The hostel was formerly the family home of the grandparents of Aitor, Antonio and Concepción, inhabited until 2001.
Over time the house fell into disrepair until the year 2012 it began to take shape the idea of making it a hostel for pilgrims.
The growth and importance of St. James's Way, It attracts more and more pilgrims , the fact of having a family home in the Way, and the desire to reinvent a new labor and business, have been the reasons why we started with illusion and we have embarked on this adventure that has changed our lives and the way we look at pilgrims.
We put the project in the hands of a prestigious team of architects that we convey our ideas of respect for the environment, by tradition and popular architecture, maintaining and restoring elements of traditional architecture as are the oven that has been incorporated into dining space and the hórreo. Our goal was to convert the house in a unique and welcoming place.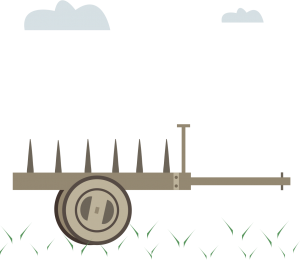 The hospitality is our reason for being. We offer personalized service and strive to give our best to each of our clients.
It was my grandmother, Concepción who from the kitchen, located in a lower level of the way, could see hundreds of pilgrims to Santiago every spring and summer Santiago. It was a constant passage of people and she always saidthere are thousands of feet and that phrase repeated in our memory and is what inspired the name of the hostel since we started to think about it with the help of our friends Veronica and Paco.
The old familiar house of Antonio and Concepción, Aitor´s grandparents, was inhabited until the year 2011. The works to turn it into a shelter for pilgrims began in 2012.
How it was…
Cellar and kitchen
Room 1
Room 2
Room 3
How it is…
Bathrooms
Blocks
Room
Kitchen, bathroom and dining room