Rule 10% your backpack on the Camino de Santiago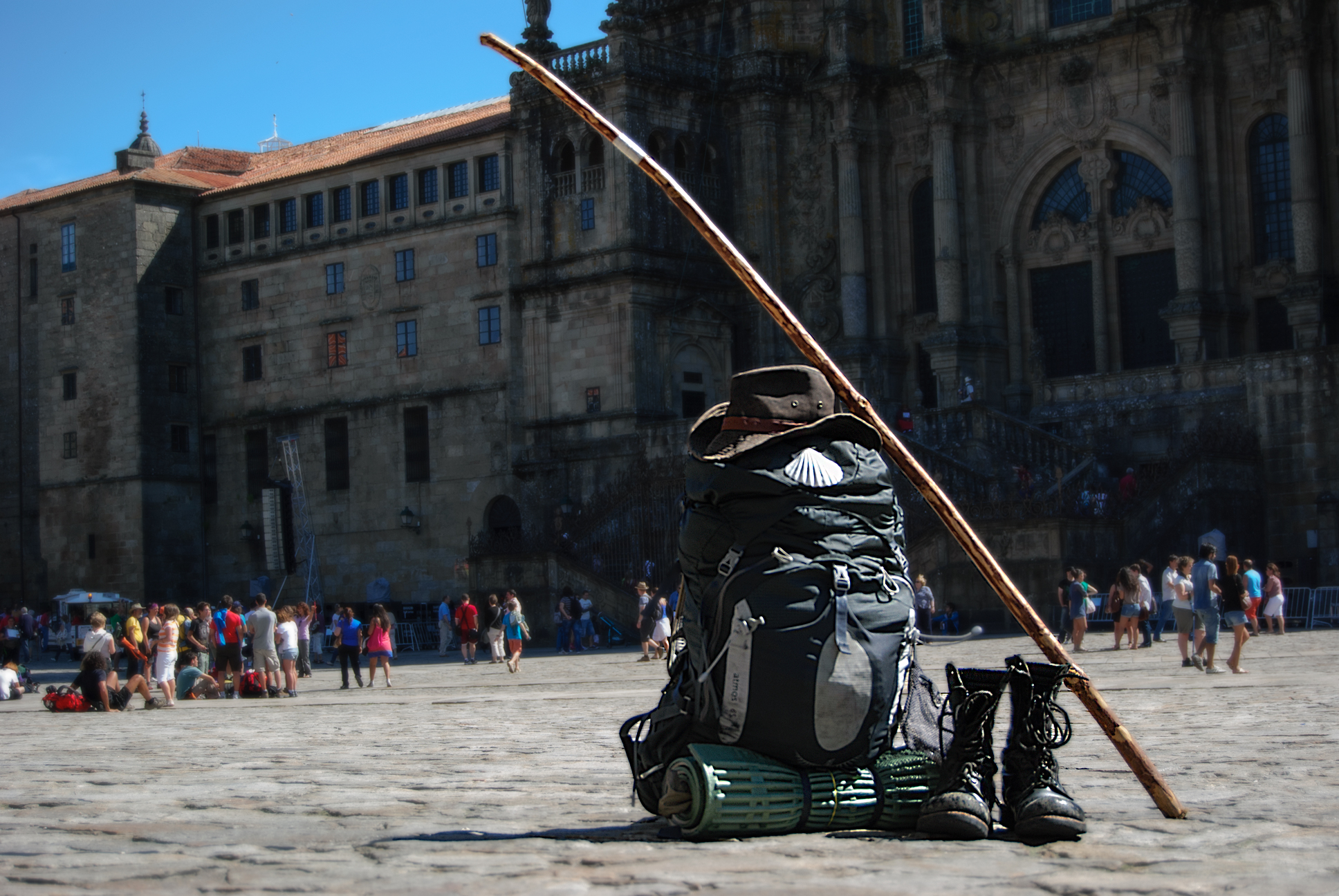 Comfort during your visit to the Camino de Santiago will be crucial to your experience. The weight that will accompany you for the long haul may affect your pilgrimage positively or negatively, therefore we present rule 10% for backpack.
This rule is simple, It is based on taking an average between 10 al 12% of your body weight as baggage, the percentage varies your resistance and preparation for the Way. This technique will help you be aware about the really important things you need to take for your trip, Fortunately, Here we collect the information you need.
What is the Rule 10%?
It is simply to motivate bring the essentials for your journey to the city of Santiago to honor the Apostle. To comply with this rule will have to imitate, where possible, the ancient pilgrims, who they were shipped to the city with little luggage and a lot of faith to take the message provides routes.
You must make room for the clothes you will wear, utensils and personal products. You must be aware of the type of luggage you will use and analyze whether it meets your needs.
Get used to the simplicity of the Way
Choose to save for a trip like going to the Cathedral of Santiago requires a lot of attention and dedication. It is paramount above all clothes, choose light garments, made of materials that facilitate transpiration.
Do not forget personal items like toothbrushes and other products, as soap, toothpaste and deodorant. Improvises or read on the internet about which is the best way to save, so they do not occupy much space, or change them to smaller and easier to carry containers.
Learn to do without and decide to equip
This task can be challenging even for veteran pilgrims, so that, If this is your first trip, This advice will be important to you. The main thing is to get an idea of ​​knowing what can be essential and what is not.
The backpack is one of the biggest decisions you make, you have to see it roomy enough to carry your needs. In addition to the comfort of the same, you should consider to be clear that you will carry luggage before going to the store to make a.
How to know what to choose and not in the backpack? Tries to keep everything you require for your trip, especially it includes things that can serve for various uses. El Camino and strengthen faith, It is a challenge to creativity to all pilgrims.
Did you liked our post?
Please, Rate this article estrellitas
Your opinion matters to us!