Location
Arzúa – Stage 29 St. James's Way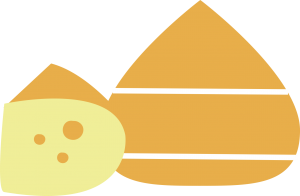 Arzúa is a municipality of Coruña that bills itself as "terra do queixo", in reference to cheese made ​​from cow 's milk title of origin.
Arzúa has always been strongly linked to St. James's Way because of its, location, It has served as a place of rest and replenishment for pilgrims traveling the route of the French Way.
Its medieval origin, its art, its culture and great gastronomy make Arzúa a charming place..
The Queso de Arzúa is considered the Galician cheese par excellence, but in the rest of the country is more known as "tetilla". The municipalities in the counties of Arzúa, Melide, A Ulloa and Chantada are the main producers, plus other close in the regions of Santiago, Ordes, Betanzos and Lugo.
There are varieties of cheese: cured, livestock and paperback.
Their designation of origin was recognized by the Order of the Department of Agriculture, Livestock and Forestry the 20 the Oct. 20 1995 (DOG 07.11.95).
Madalena Chapel
With origins in the sixteenth century, It belonged to an old hospital founded by the Augustinian Friars. His goal was to welcome pilgrims from St. James's Way.
Currently the chapel is a completely renovated museum. It has a rectangular nave and a semicircular arch door on the facade and inside even the tomb of Alonso de Muñiz preserved, "the lord of the Manor of Brates", who participated in the Temple foundation along with other friars.
Fontesanta Chapel
It is a simple and small chapel without a bell gives only a small front porch covered. Despite this, It has great charm due to its rustic construction rustic building and its surroundings: a nice woodland.